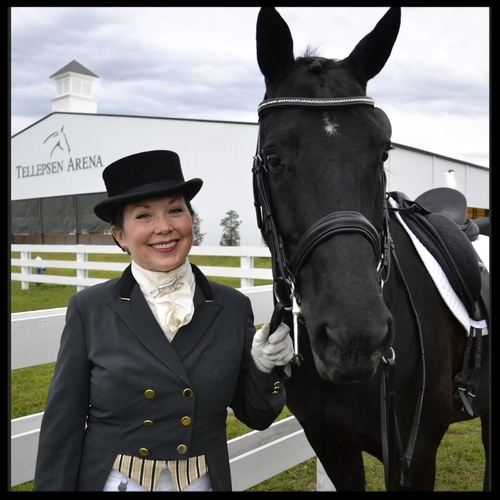 "I have ridden with Matt for many years. He helped me earn my silver medal on my horse, Vancouver and was helping me with the GP work on my other horse, Jeff the Chef. Matt is a fantastic horseman and a talented rider. He is a cowboy in dressage clothing. Young horses, problem horses - they are his forte. His relationship with the horses is amazing. He is also a great trainer and popular clinician. I was very sorry to see him go but I know that he will accomplish great things in San Diego."
"Taylor is very knowledgeable, hard working, talented, honest and kind. A true horsewoman and a rare find in today's market. My horses had top notch care and training while in her program. She's goes above and beyond for each client/ horse to really give an excellent experience. Highly recommend and would not hesitate to call her one of the best I've worked with."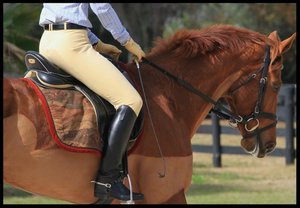 "I first heard of Matt when I was scribing at a show. He was one of those riders people would make time to watch. I was very lucky to first find Matt and train with him with two of my horses. Matt's one of those lucky people that just understands horses and can bring out the best in them. I am very fortunate to have found Taylor to help me at a pivotal time with one of my horses. He had back issues and had recently started rehab training after back surgery. We needed a lot of work to rebuild his muscles properly and restore his confidence in being able to work pain free. She did such a wonderful job working with him and improving my riding. I was sad to see them move to the West Coast, but know they are destined for more and look forward to their continued success."
"Giving a five star review just wouldn't suffice how grateful I am to Taylor for her knowledge, professionalism and personal care she has shown to me and given to our horse Monterrey. Last year I was in need of finding just the right trainer to help bring Monterrey back from several months off recovering from pneumonia. He was my daughter's show jumper and had lost a tremendous amount of weight and stamina, the ONLY person that I knew in my heart that would give him the TLC he needed and could get him back in competition shape was Taylor Rowsey! Not knowing anything about dressage personally, but believing in Taylor, it has proven to be the best decision I have made as a horse owner, so much so that I jumped on the opportunity of moving him from Texas and having her continue his training in Del Mar, CA. I can honestly say, I never worry and fully trust both Taylor and Matt immensely! Who knows, Monterrey might have a new career as a dressage horse. I'm so excited for his future, I am taking it day by day. Thank you Taylor! "
"My clients and I all love when Matt comes to our facility for clinics! He does a great job of catering his lessons to each rider's discipline and skill set, while still making sure they all have a successful lesson. At the end of each clinic everyone is eager to book the next one!"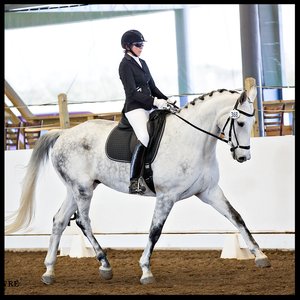 "I sent my young horse to Matt because she was difficult for me to ride and I wanted him to sell her. In just a few months he totally turned her around. At her second show, she won the high point and high point mare awards. I decided to keep her. The horse I got back was sound, fit, healthy, happy and forward. Matt does an exceptional job and I would trust him with any of my horses."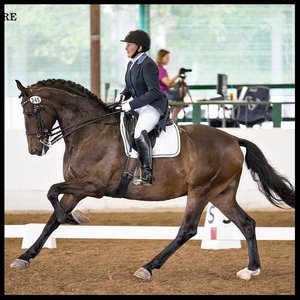 "Matt helped me and my horse train up the levels from 1st Level to PSG. He has an excellent eye and his teaching is always very calming, especially at a show. He's a wonderful horseman and helped me through trailer loading difficulties when multiple other professionals could not. It's also a bonus that he can put on a pulled shoe so you can still take your lesson!"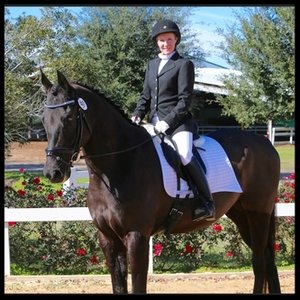 "I've had the pleasure and good fortune to train with Matt and Taylor at their Houston area facility and in clinics in Northern Louisiana over the past two years. Their barn and care of all horses was professionally and meticulously managed, could not ask for better--happy horses, happy people. Matt is a phenomenal trainer with innate horsemanship skills and an uncanny ability to understand both horse and rider at every level. His patient and positive attitude has helped me through challenging times with my opinionated "guy" of a gelding. Also being part of the show family with Matt and Taylor was a wonderful experience, with total support and efficiency. Wish we could steal them back, but happy Arroyo Del Mar has gained two fabulous dressage trainers!"